Loyalty Widget™
Introducing QR Code Mobile Customer Surveys
Organized customer feedback for electronics stores, clothing outlets, grocery stores, restaurant,
hospitals, banks, employee locations, gyms, event facilities, hotels, airports and more!
Geo-opinionism real-time, in the real-world -- all the time, at the right time.
Features Benefits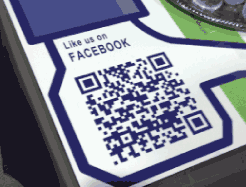 Replace those tired "Like us on Facebook" QR Codes with something more engaging
It's not a popularity contest. It's a conversation. Help your customers tell you what's on their mind, at the exact moment you've had a client touchpoint. Once the short survey is completed, the Loyalty Widget's built-in "liker" also allows your customer to share their enthusiasm on their favorite social media sites like Facebook, Twitter, Google+ and Pinterest.
Great for one or multiple locations
Our surveys are location aware, so you can gather customer feedback from one or many different locations, and see analyzed reports from both an aggregated view, or for each location. Understanding what customers think is paramount to good management at head office for benchmarking best practices, as well as providing direction to management of each of your companys physical locations. Surveys can also be completed from till receipts or emails to customers.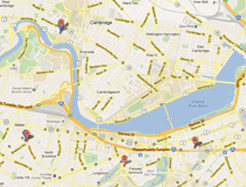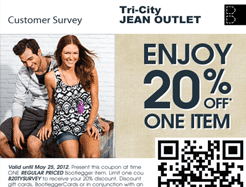 Drive traffic back to your store
Our surveys include the option for special offers once the customer completes the survey. Giving discounts or a chance to win a prize both increases the number of responses you get from your customers and it also gives them incentive to visit you again.
Listen to your customers
Loyalty Widget is a "transactional" survey that captures customers thoughts at a specific instance in time (after a "transaction" with your company) leading to understanding customer needs at a vital level. Your complete Customer Experience Management program (CEM) can include voice of customer (VOC) relationship surveys and multi-channel analysis (store fronts, outlets, warehouses, call centres, and websites in addition to your stores), all of which we can help you with at TCELab.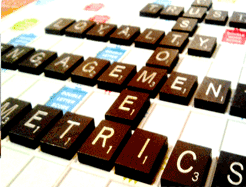 TCELab knocks my socks off! As part of our ongoing customer experience management, their work allows us to strip through the clutter and focus on what's really important to our customers and our business.

— Jim Secord, CEO

kashoo.com

A highly qualified professional organization that is responsive; delivers even beyond expectations in meeting our objective. We are always left with impressions that our success is first priority when delivering services.

— Steve Zagarola

Cascade Microtech